By adding ECCO2 to your EAGLE, it can automatically control power to the dew heaters based on dew point calculated by using environmental sensors of the ECCO2. This way ECCO2 and EAGLE (compatible starting from EAGLE second generation that comes with power regulated ports for dew heaters) provide a very easy way to avoid dew to condense on your optics, and this way you're not forced to continuously monitor environmental conditions. But, if you find dew on your optics also if you're using EAGLE and ECCO2 (and you correctly followed the instructions as described in the ECCO2 user manual), this is what you have to check in order to be sure that everything works as expected.
In this video, Filippo shows you how to check that EAGLE with ECCO correctly provides power to dew heaters:
First of all please check that, when the dew point is higher than the tube temperature, and EAGLE Manager applies power to dew heaters, they warm up. If dew point temperature as calculated by EAGLE Manager by using ECCO2 sensors is lower than the temperature of your telescope as measured by the temperature probe, EAGLE won't provide power to dew heaters that won't warm up your telescope.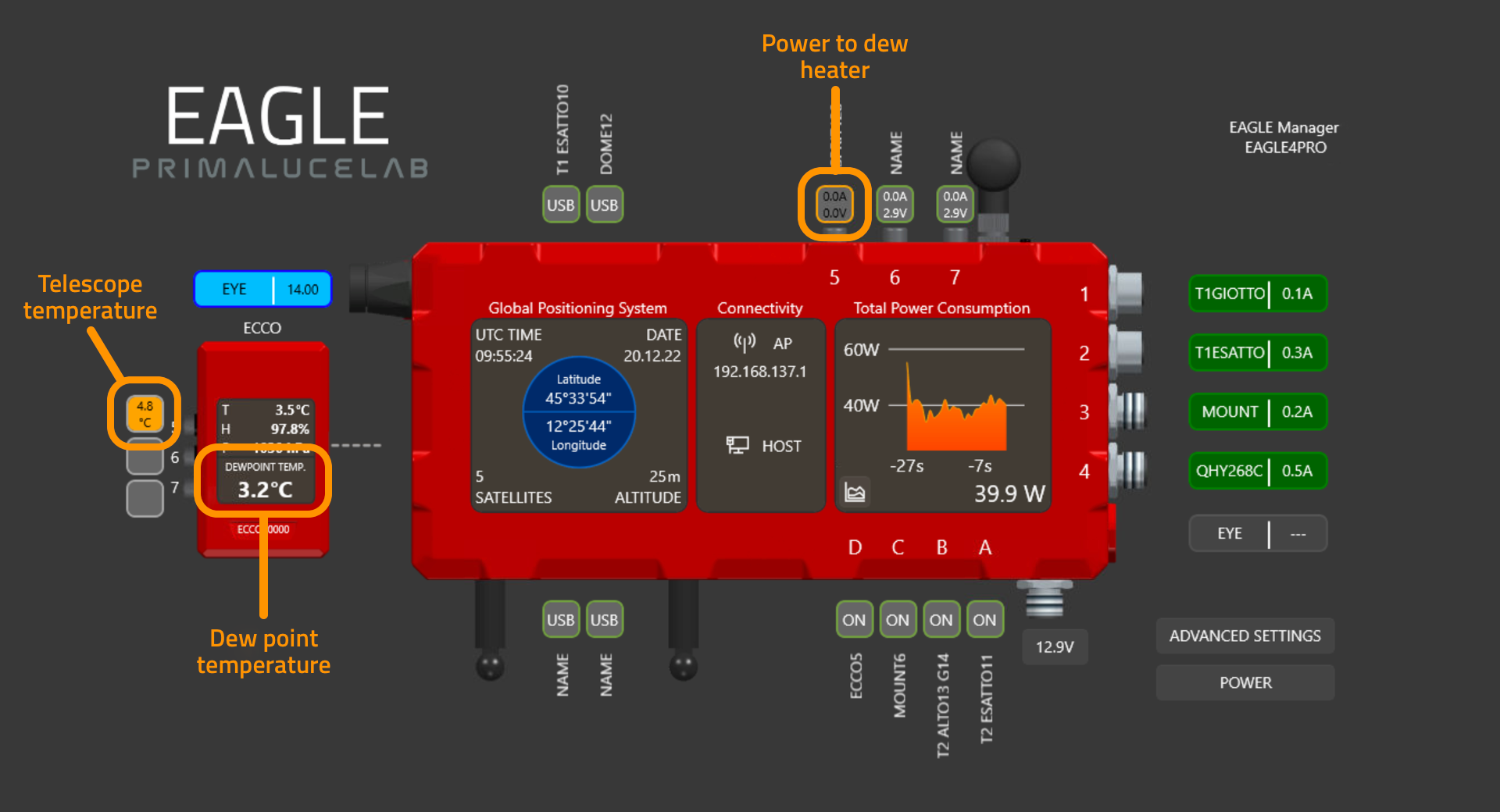 In order to check that the automatic dew heater power works as expected, you can make a simple test. You can blow directly to the sensors of the ECCO2 (where you can see small holes on the side) and this will progressively increase the dew point temperature as shown in the EAGLE Manager. When dew point temperature will become higher than tube temperature measured by the probe, EAGLE Manager will start powering the dew heater. Temperature increase will be low but, if you can feel the temperature increase with your hand, this means the entire heating system works as expected.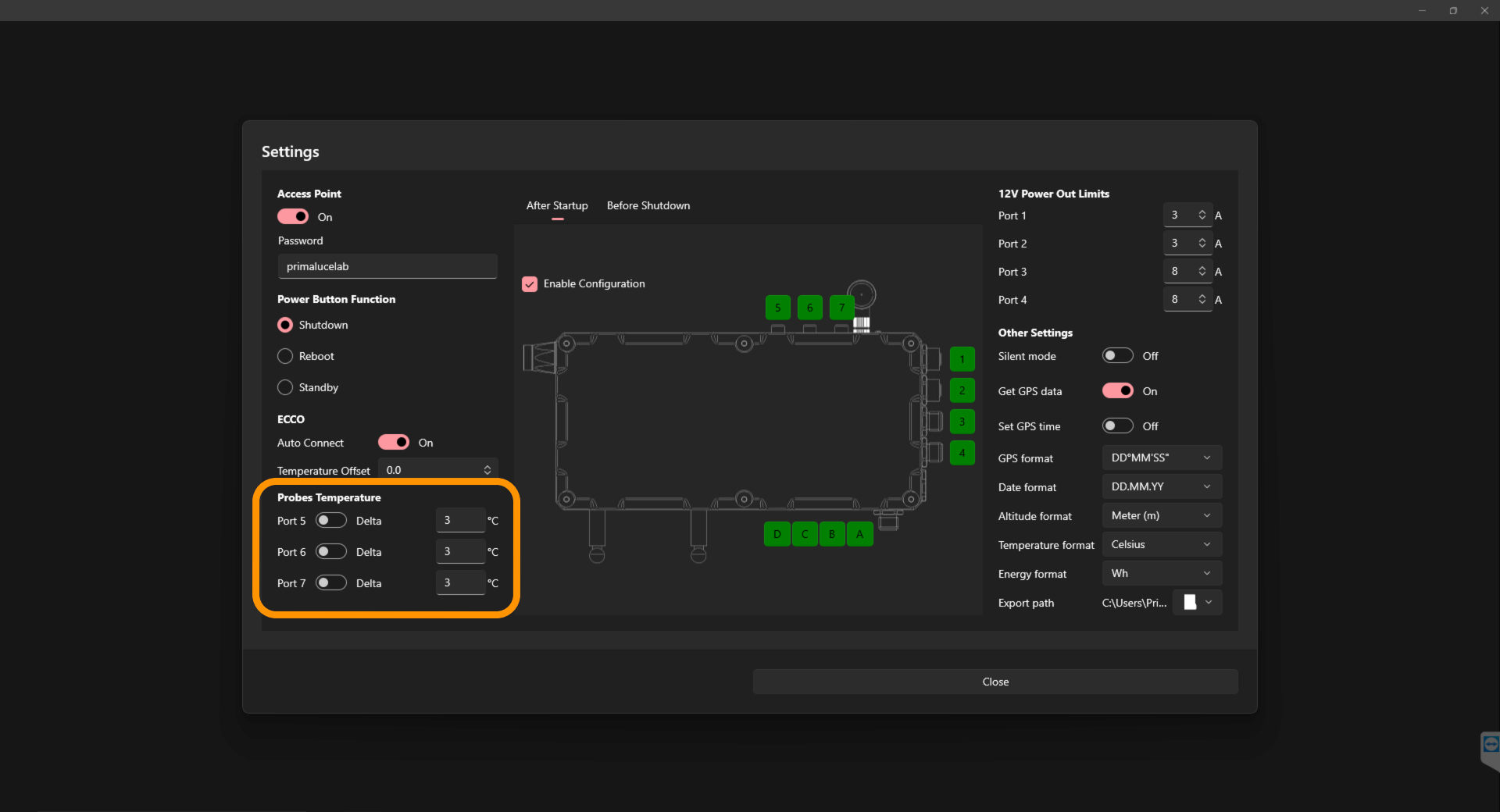 If the dew heaters are fine and you still have dew on optics, we suggest you to increase (for example to 2-3 degrees) the DELTA value in the EAGLE Manager ADVANCED SETTINGS. DELTA is a temperature value in degrees that is added to the dew point temperature. The larger it is, the sooner the dew heater is powered.