Losmandy style PLUS dovetail plate with curved blocks for C9.25, C11, EdgeHD 9.25 e 11 e RASA 8
PrimaLuceLab
This kit, composed of plate 495mm Losmandy style PLUS dovetail plate and PLUS curved blocks, can be installed either below (for connecting a Losmandy type dovetail bar under the telescope) and above (for supporting a parallel telescope) to the C9.25 or C11 Schmidt-Cassegrain or EdgeHD 925 and 1100 aplanatic Schmidt-Cassegrain telescopes by Celestron.
Availability
: In Stock
Delivery in 2-5 days from shipment with express courier
If you pay by bank transfer 131,98 €
We do not ship PrimaLuceLab products to UK or USA, you can order to one of our UK or USA dealers.
The curved blocks can be easily installed on C9.25, C11, EdgeHD 925 and EdgeHD 1100 telescopes. Simply remove the screws already on the telescope and fix the curved blocks (one in front, one in rear of the optical tube) and secure with the same screws. On the curved blocks you can then connect the 495mm PLUS Losmandy dovetail bar using 2 M6 screws for each curved block (included in the box).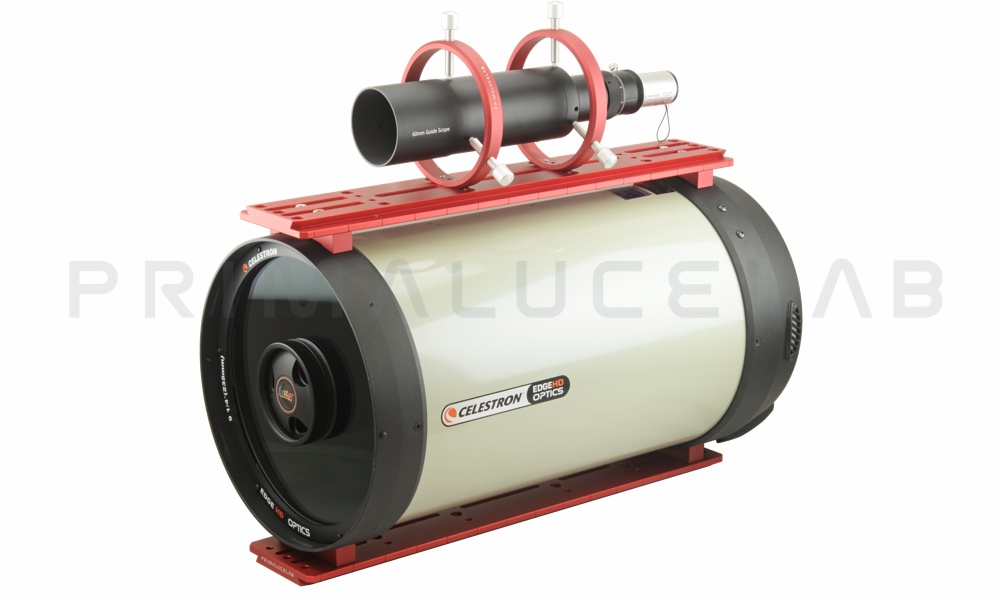 EdgeHD 925 telescope with the Losmandy PLUS dovetail bar with curved blocks installed both above and below the telescope.
.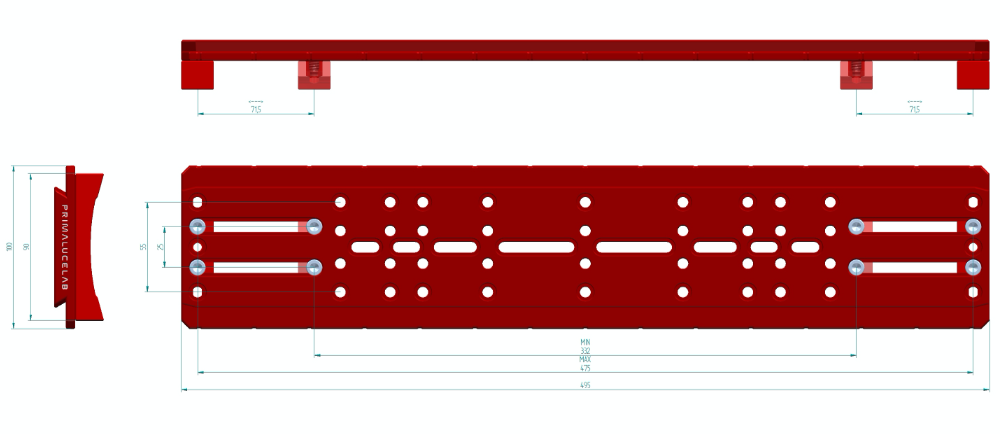 Losmandy® is registered trademark of Hollywood General Machining, Inc.