GPS fix is automatically done when you power the EAGLE and this could take 2-3 minutes from the power on since the EAGLE GPS make a cold start, that means that the GPS device dumps all the information, attempts to locate satellites and then calculates a GPS lock. This takes the longest because there is no known information. If, after a few minutes, you still have 0 satellites shown on the EAGLE Manager, you could have a radio interference caused by one or more devices used in your telescope. Especially USB 3 ports, when activated, may produces a radio frequency that may interfere with GPS signal.
Please disconnect USB 3 devices from the EAGLE and check if the GPS is now able (within 2-3 minutes) to make the fix. If yes, the radio interference is coming from the USB 3 connector or cable.  In order to identify what USB 3 device creates the radio interference, please connect one by one your USB devices and check if you still have GPS signal. When see the GPS signal disappearing by connecting one of the USB 3 devices, you found the source of radio interference. Then, in order to minimize this effect please follow these suggestions: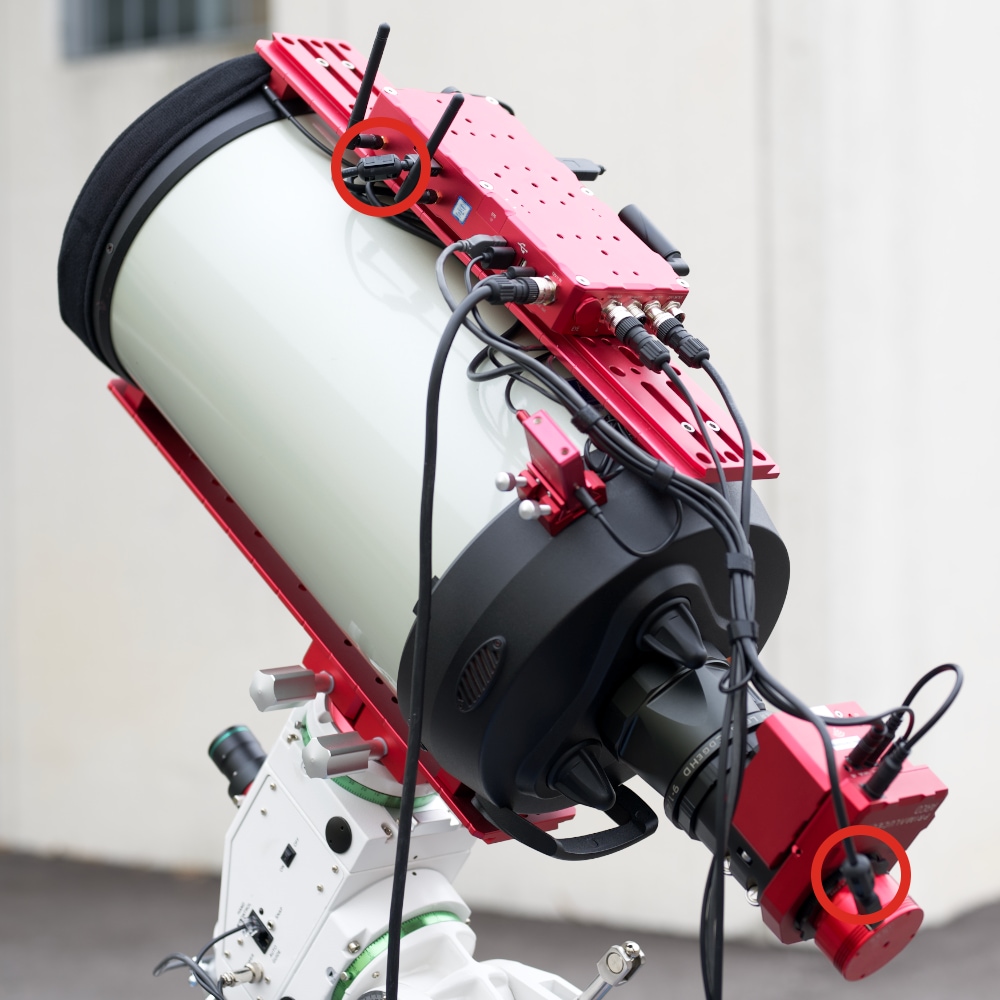 Use high quality double shielded USB 3 cable

instead of the standard ones provided with your device

Add ferrite beads to the USB 3 cable

and connect both ends of the USB 3 cable.

Use an external GPS antenna

instead of the one provided with the EAGLE. The GPS connector is standard SMA male so you can replace it with a GPS antenna provided with a long cable (to have the antenna separated from the EAGLE) and connect it, for example, on the telescope tripod.