When we started the development of the EAGLE, back in 2013, we immediately decided to integrate a Windows computer in an all-in-one device that we wanted to be more than a computer: we wanted to create an open platform that provide the best solution to support all cameras, mounts and accessories you use for your telescope and astrophotography and let you use the software you prefer. In this article you can read why the EAGLE computer is the ideal open platform for telescopes and what we did in order to let you control the devices you prefer with the astronomy and astrophotography softwares you love.
Even if these days there are many operative systems that do a great job, most of astrophotography softwares are developed for Windows. Since the EAGLE integrates also a desktop power computer with fast SSD disk, you can install in the EAGLE the Windows astrophotography software you prefer and use it to control the devices you want to use for your telescope. For example you can use:
Sequence Generator Pro
NINA
TheSkyX
Voyager
Prism
MaximDL
PLAY
PHDGuiding
Sharpstar
Astro Photography Tool
BackyardEOS/BackyardNikon
Nebulosity
Firecapture
and many more
By using Windows, you can also install all the Windows softwares that are not specifically developed for astrophotography but that you can use to make more of your telescope. For example, you can install in the EAGLE one of the many cloud data transfer services (like Google Drive or Dropbox) in order to transfer your images over the internet to your preferred remote device. If your EAGLE is connected to the Internet, you can save your FITS files in your cloud service folder of the EAGLE and you will find it also in your remote device you use to control the EAGLE, without the need to copying them. Another interesting application is to connect an IP camera (pointed at your telescope) to the EAGLE in order to remotely view the telescope and monitor its movements.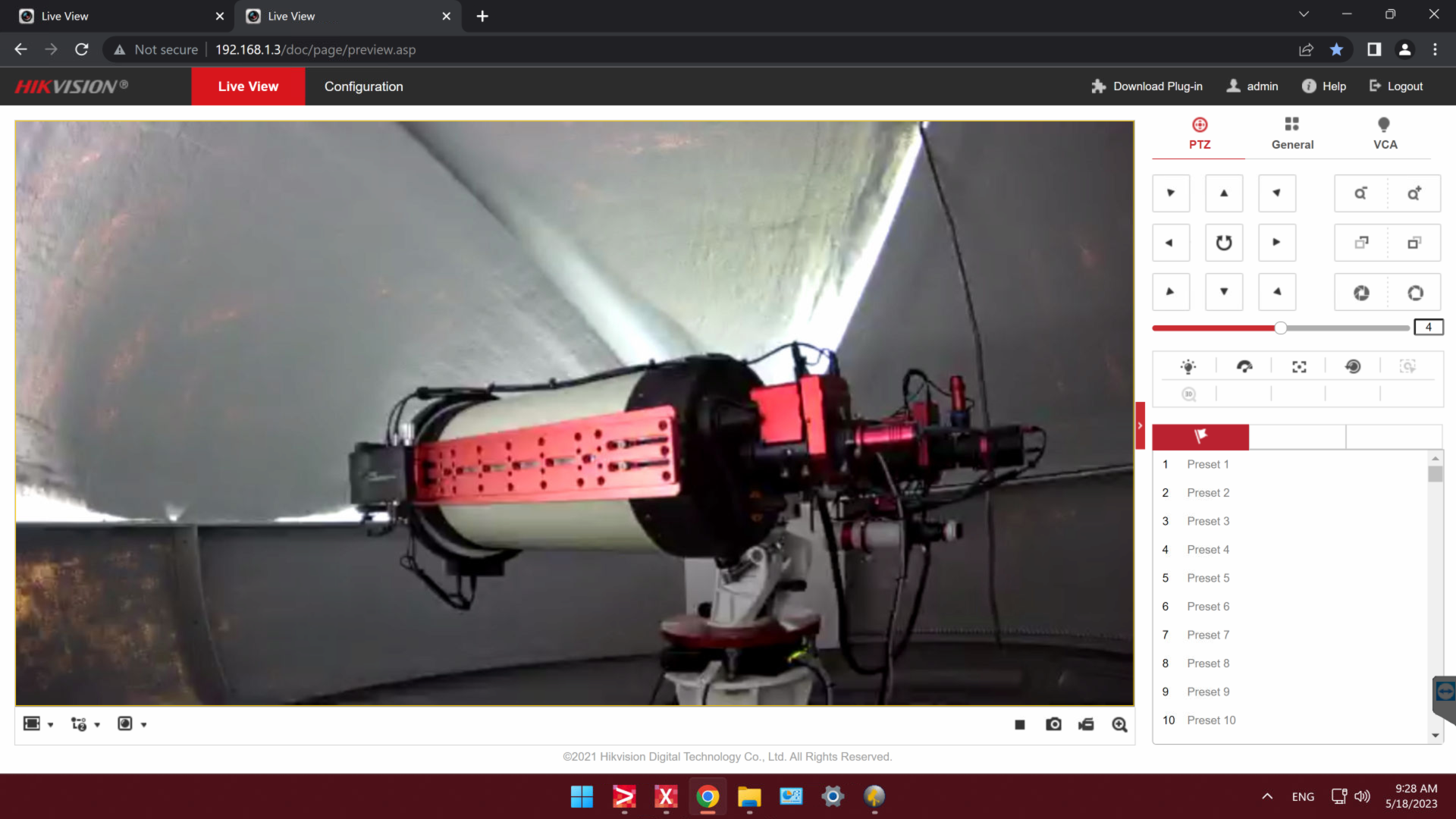 Since we wanted the EAGLE to be an open platform that could be used by everyone, from newcomers in telescopes to experienced astrophotographers, we provide it with PLAY software preinstalled. PLAY is the astrophotography software developed by PrimaLuceLab that offers a simple solution not only to control all PrimaLuceLab devices (for example to calibrate devices and/or update firmwares) but also to introduce users in astrophotography with an easy to use solution and a nice user interface. PLAY allows you to connect and control camera and mount (provided with ASCOM drivers) you prefer and do all the most common telescope control activities (focus, rotate camera, calibrate, open-close, etc.) with PLL devices.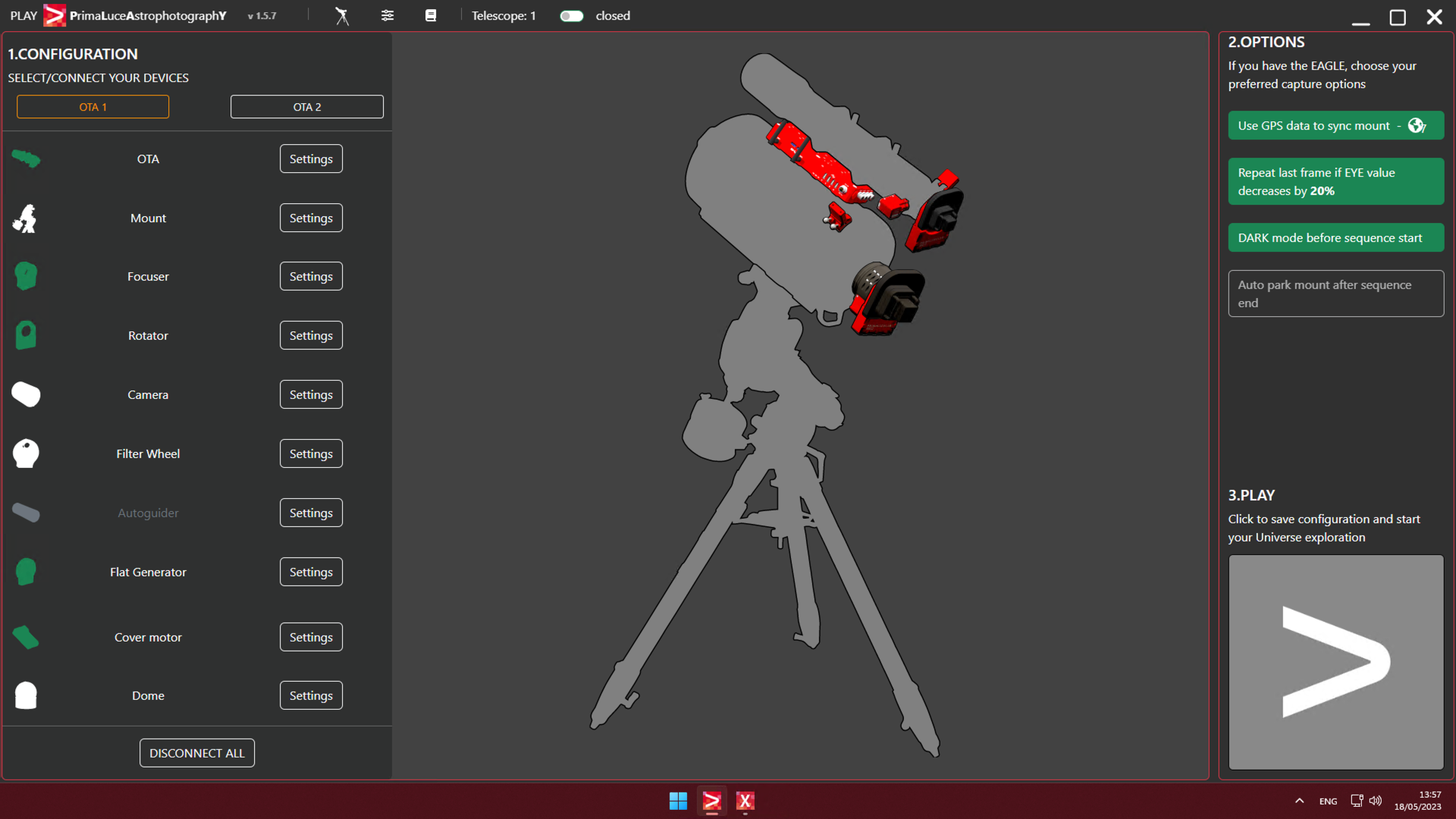 Unlike other devices that lock you in their closed platform, EAGLE allows you to control any device in the same way we used to do in the early days of digital astrophotography when we still used our Windows laptops but avoiding all the cable management problems you may have when using a laptop in the field. EAGLE allows you to use the ASCOM platform and you can install the ASCOM driver of the devices you prefer to use. This way you can connect any device, provided with ASCOM driver, to the software you prefer and decide how to control your telescope and make astrophotography.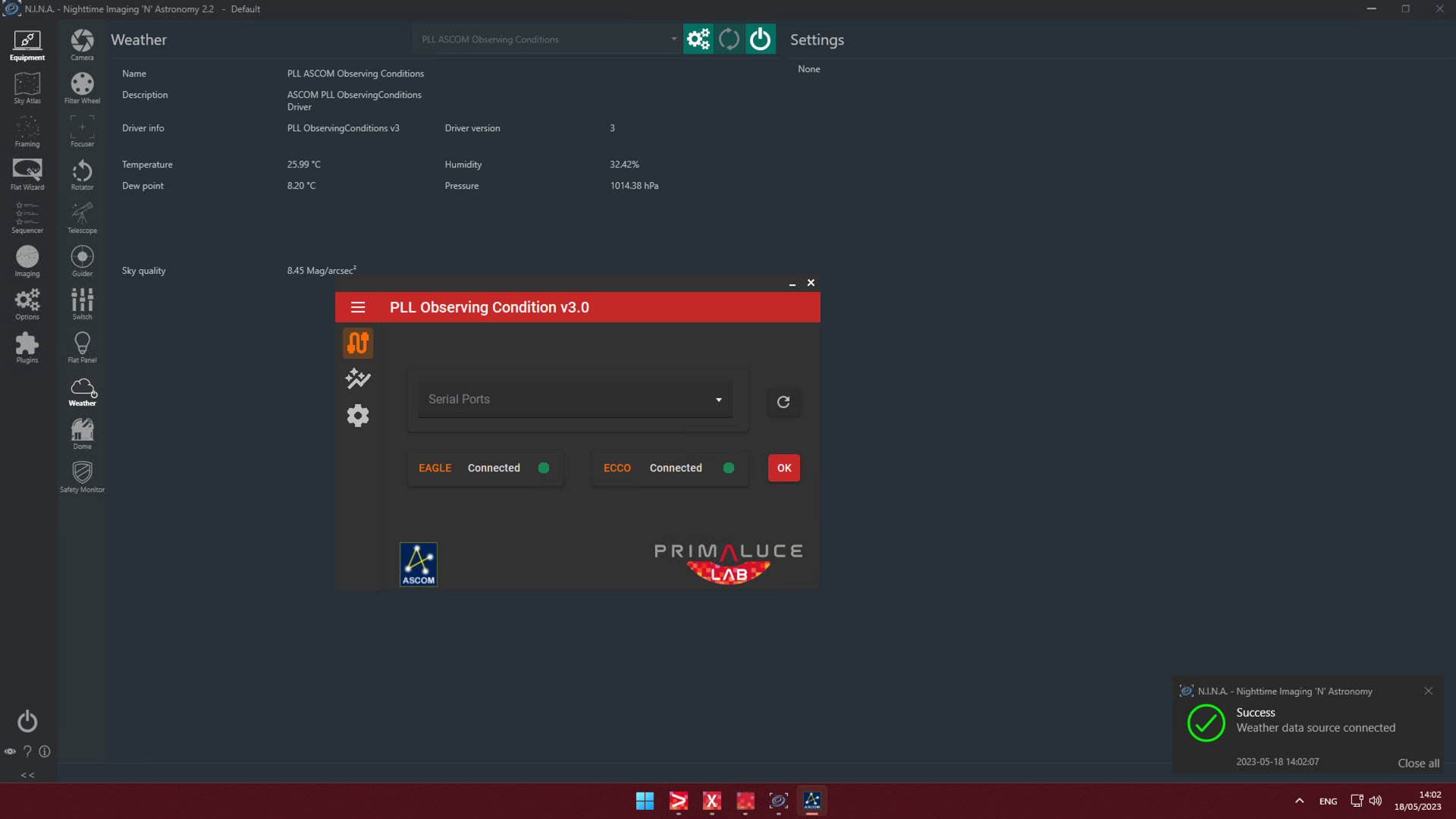 In order to make the EAGLE an open platform for telescopes and astrophotography, we also released open APIs that allow any third party software developers to take control not only of the USB and power ports of the EAGLE, but also of its advanced sensors. This allows any astrophotography software that supports EAGLE sensors to automate specific tasks, by directly importing data from GPS, EYE, Inclinometer, Motion Detector sensors and by controlling DARK mode. This way softwares are now able to performs automatic actions like:
Import GPS data when available and automatically set observer location/data
Turn DARK mode on when sequence starts
Turn DARK mode off when sequence ends
Repeat last frame if Motion is detected
Repeat last frame is sky brightness increases
and more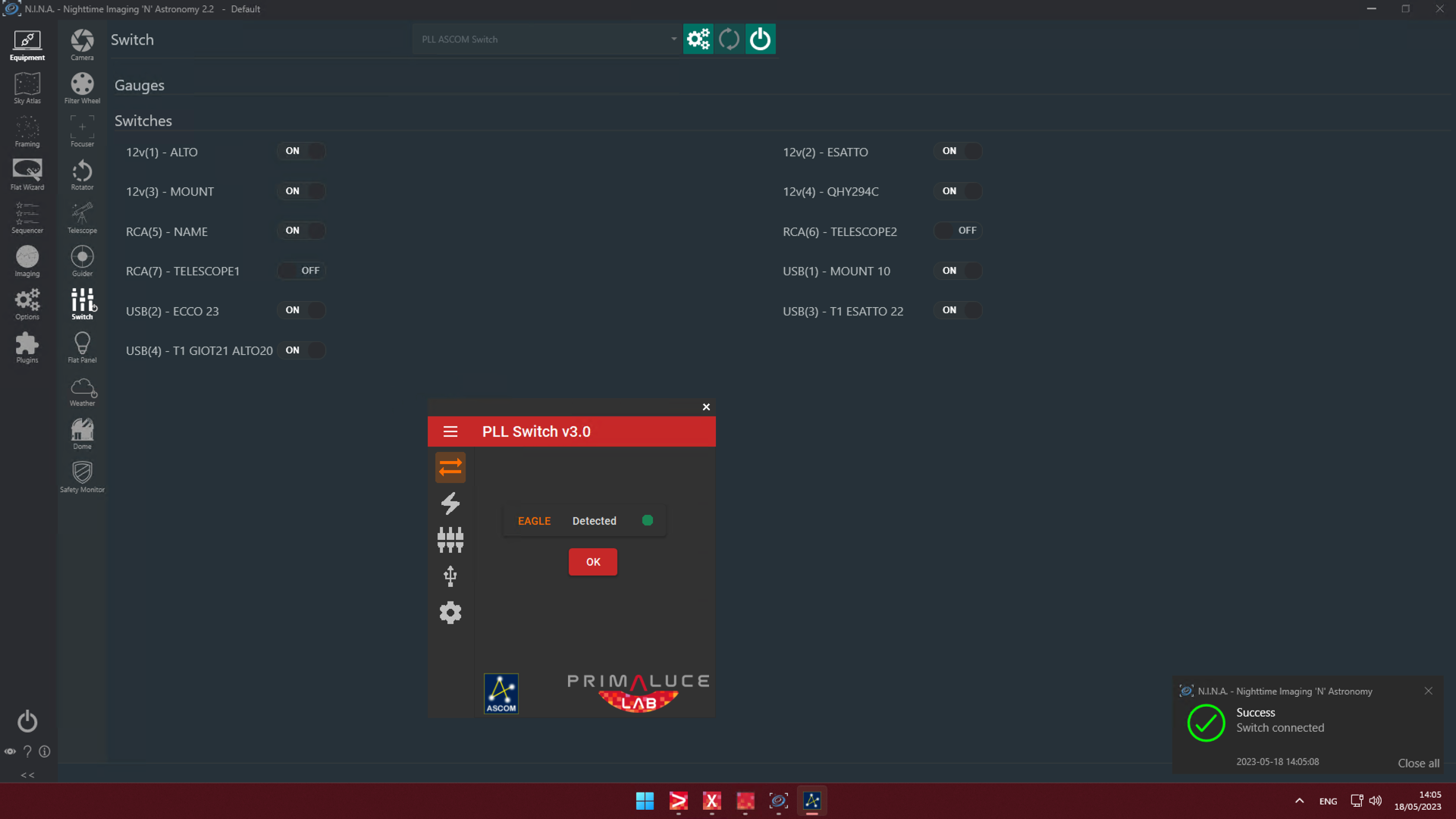 Especially considering the EAGLE models with faster processors, the EAGLE is also an ideal instrument to process images on the fly, at the same time you're capturing them. For example you can install in the EAGLE your preferred Windows astrophotography processing software and you can use it even during acquisition sessions! One interesting application is the possibility to calibrate and stack large sets of images or pre-process a planetary video directly on the EAGLE and remotely transfer only a single master file in order to reduce transfer times. For example you can install in the EAGLE these astronomy processing softwares:
Pixinsight
Siril
DeepSkyStacker
Autostakkert!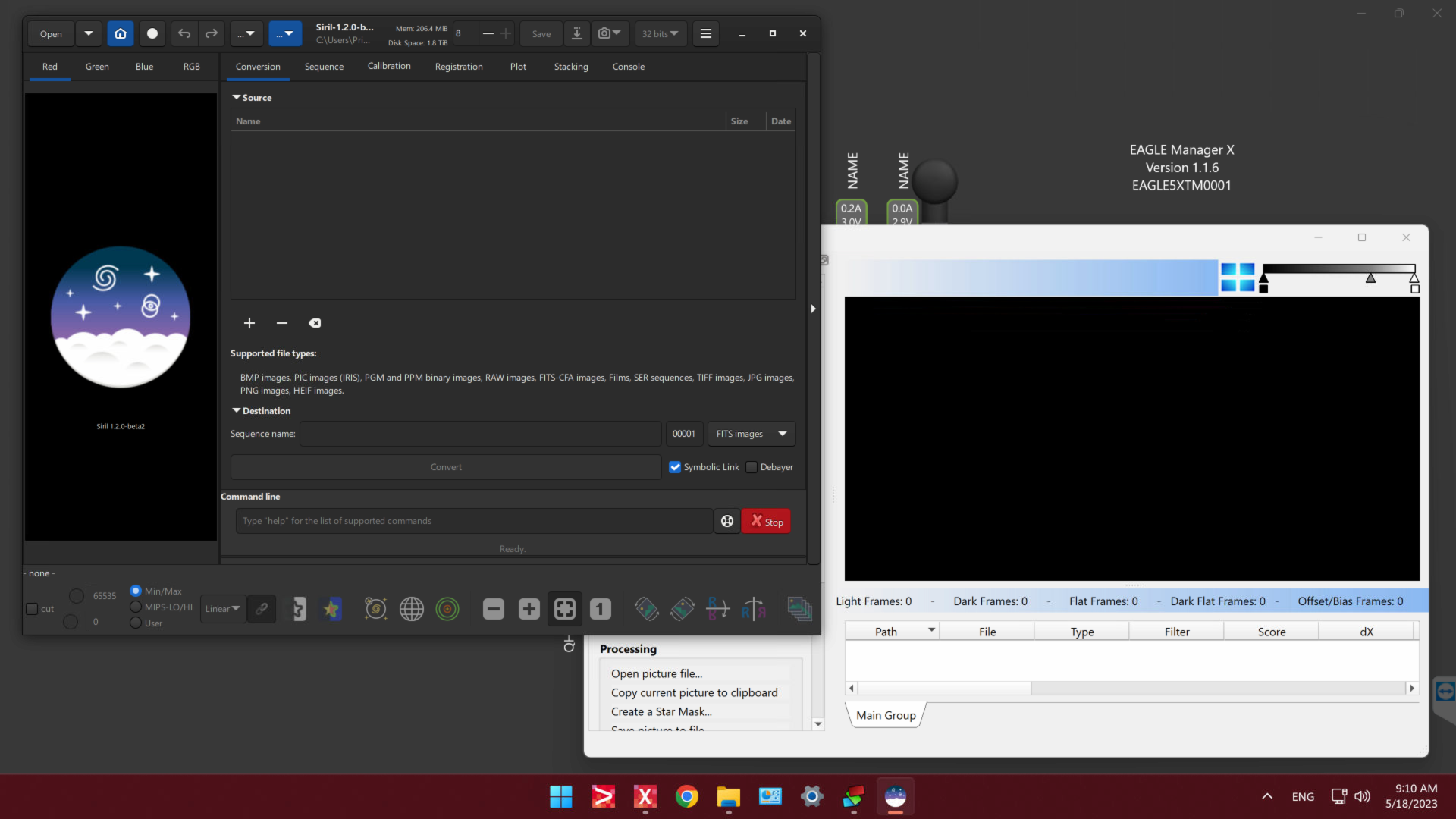 By allowing you to control the devices you prefer, to install and use the most advanced Windows software, and by giving softwares the access to EAGLE features and sensors, we truly believe the EAGLE is the ideal open platform to make the most of your telescope and astrophotography. And we're even happier to discover that astrophotographers all around the world are using it in ways that we even didn't think about. That's all possible with the EAGLE.