Officina Stellare Veloce RH320 f2.2 athermal
Veloce RH 320 (Riccardi-Honders) f/2.2 is fastest Veloce ever designed by Officina Stellare. An incredible native f/2.2 ratio, with a stunning high definition over the wide full corrected field of view. Veloce RH320 AT represents the Evolution of Veloce family. His new athermal design is ready to work at any temperature, in the whole word. The full mechanical system has been redesigned to satisfy every rigid demand for scientific application. It will work always at best wherever you'll place the telescope. The "wooden crate for 300" is mandatory for delivery.
Availability
: Not available
If you pay by bank transfer 37.830,00 €
The Veloce RH320 AT offers an incredible fast f/2.2 focal ration with a 52mm corrected field, small stars, great transportability, great optics and great mechanics: this is the best professional astrograph to reach new horizons! Optics has been improved and optimized for large field imaging and surveys, with a better image quality even on small pixels size cameras. Innovative Nano Coating (copyright) allow with a better transmission over a wider wavelenght bandwidth range, a feature appreciated by professionals, and an amazing resistance to dust and moisture. The RH320 AT has an athermal construction, perfect for guarantee the maximum focus stability at any temperature variation and the updated design banned out straylights from the RH320 AT.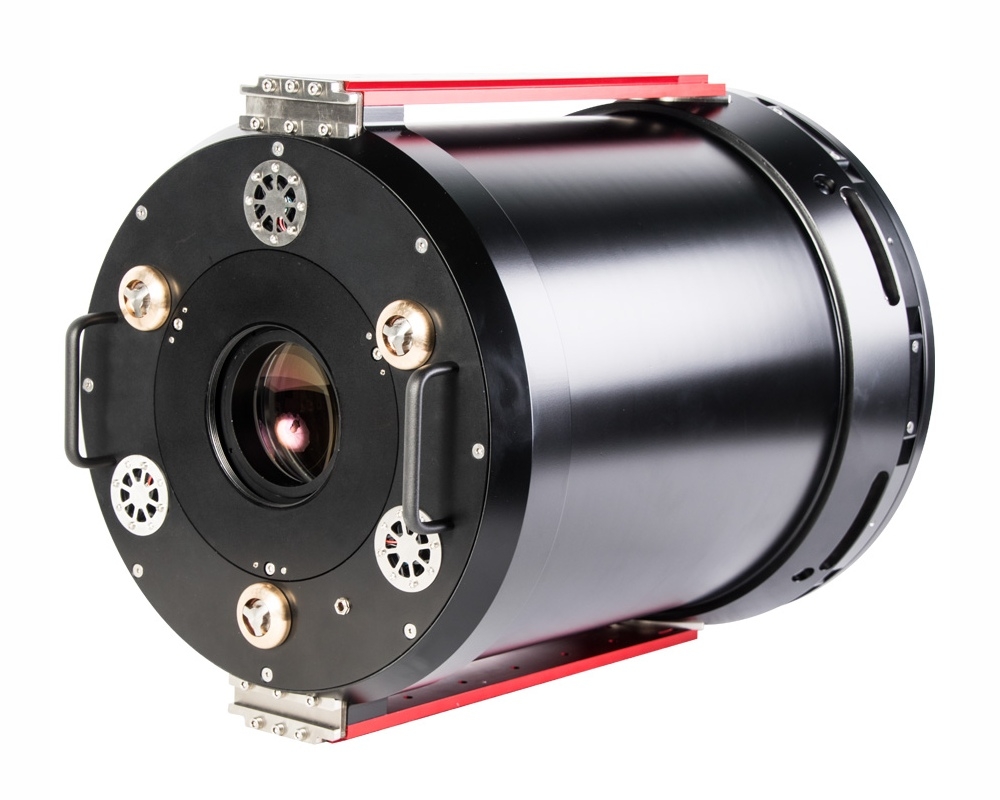 Officina Stellare Veloce RH320 f2.2 athermal -
scope of delivery

:

- Veloce RH320 f2.2 athermal

- 2 Losmandy style dovetail bars

- Dew shield
Hard/soft case

No

Support rings

No

Diameter (mm)

320mm

Focuser

Optional

Optical Tube

Carbonio

Focal Length (mm)

720mm

Optics

Correttore frontale convergente e specchio primario tipo Mangin

Obstruction

55%

Weight

40 Kg

Eyepiece holder

No

Focal Ratio

f/2.2

Optical Design

Riccardi-Honders

Field flattener/corrector

Incluso e non rimovibile