Choosing the correct battery for a complete telescope is critical since, usually, astrophotography setups are composed by many devices that need to be powered all night long. And when you use an EAGLE-powered telescope, all the devices (cameras, mount, focuser, rotator, etc) are connected to the power out ports of the EAGLE and powered through it, so you need just one power source. But the battery you choose has to provide the correct power and has to provide the right capacity for the needed lifetime. Since there are many in the market, astrophotographers often ask us which one to buy. In this article we'll show you the EcoFlow RIVER power station and explain why this is the battery we suggest for EAGLE-powered telescopes! Please note: tested battery is the EcoFlow RIVER available in 2021 and 2022, later models have not been tested.
In this video Filippo shows you how the battery we suggest for EAGLE-powered telescopes:
EcoFlow is a company specialised in power solutions and they produce a line of compact power stations (with lithium batteries) called RIVER. A lithium battery is usually better than a standard deep-cycle 12V battery in order to provide power to an astrophotography telescope in the field since they are more compact and lightweight. More, a lithium battery provides a very stable power output, so you have the same tension at the beginning and at the end of your astrophotography session. EcoFlow has a range of power stations with different capacity batteries, and you can choose the one that better fits your telescope power consumption and your budget. For our test, we decided to use the compact RIVER with 288Wh capacity and the larger RIVER PRO with 720Wh capacity. They have the same features but, by having different batteries, the RIVER PRO (even if it's more compact than a standard deep-cycle 12V battery!) is larger  and heavier than the RIVER model:
RIVER: dimensions 28.8 x 18.5 x 19.4 cm (11.3 x 7.3 x 7.7 in) – weight 5kg (11 lbs)
RIVER PRO: dimensions 28.9 x 18.0 x 23.5cm (11.4 x 7.1 x 9.3in) – weight 7.6kg (16.8 lbs)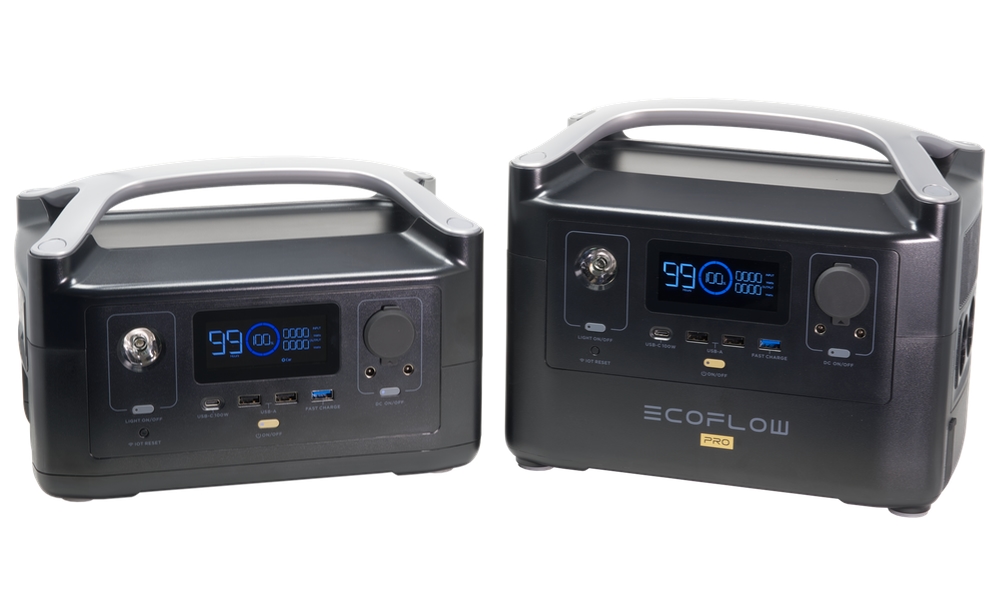 All the RIVER power stations come with many interesting features like AC output to let you connect power units, USB-C and USB-A ports to charge mobile devices, field lights that can help you during telescope setup, different electric protections (over voltage, overload, over temperature, short circuit, etc.). But the aspect we find more useful is the cigarette type power plug that is not simply 12V since we measured in our laboratory that tension is 13.3V. This means that the RIVER battery is the perfect power solution for our EAGLE-powered telescope on the go, since we can plug the cigarette plug power cable provided with the EAGLE's box. Even after the EAGLE power distribution (that generates a small and normal tension drop especially when you have high power consumption), tension at EAGLE's power out ports will be always a little bit higher than 12V and this is the perfect solution for all our astrophotography devices.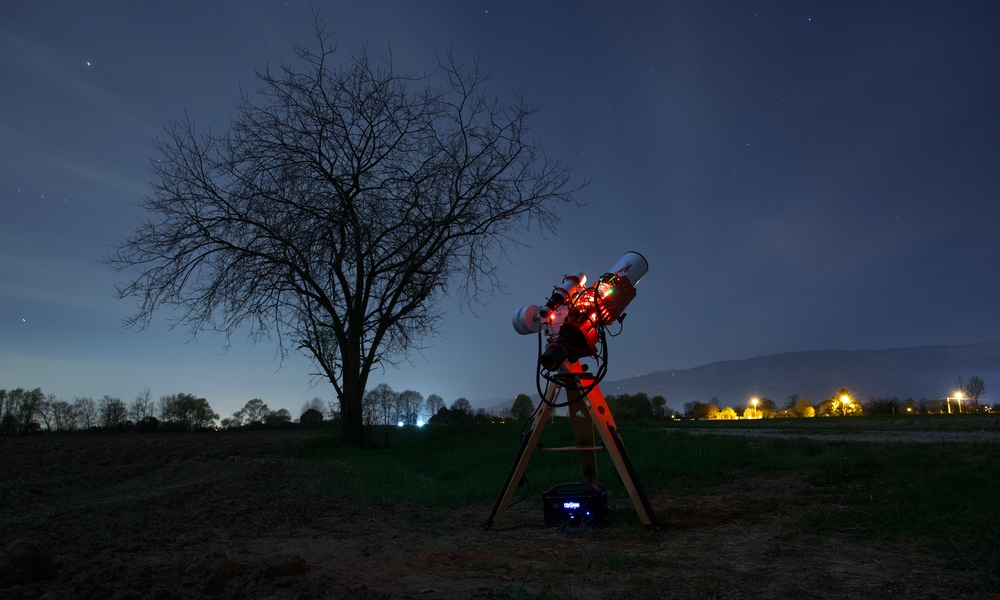 RIVER and RIVER PRO power stations come with a nice front display that shows different interesting data related to the battery, like power consumption, battery charge status and projected battery lifetime. Display automatically turns off after a few seconds and you can turn it on by pressing the button below the display itself. You can also compare the power consumption and battery lifetime data with the ones provided by the EAGLE Manager that controls your EAGLE-powered telescope but we found the RIVER display a very nice companion to the EAGLE Manager since you can check for battery lifetime during your astrophotography session even without having to connect to your EAGLE's Remote Desktop.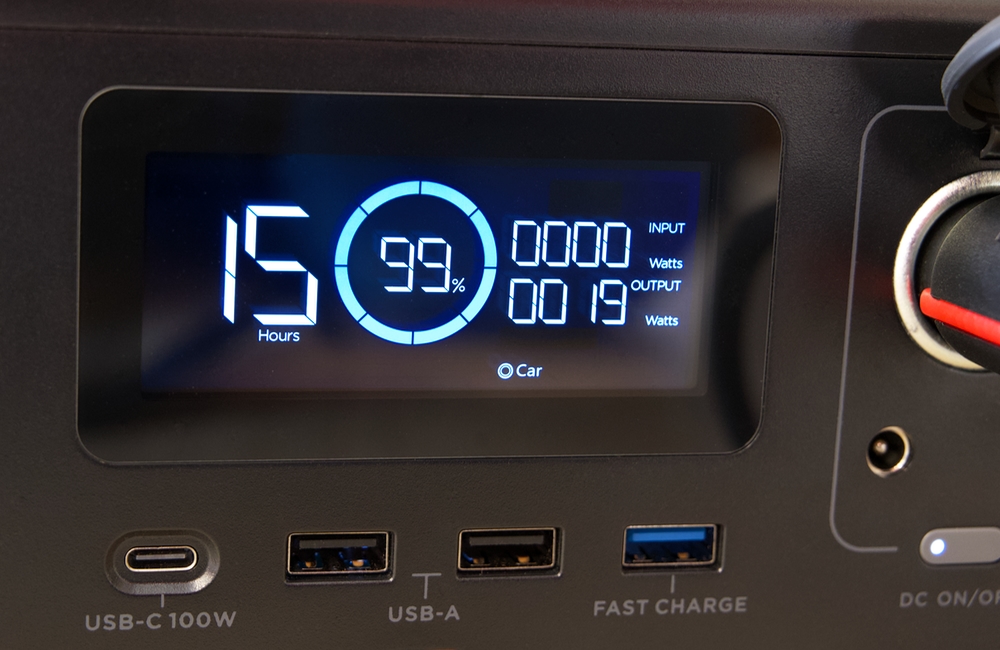 The EcoFlow RIVER model to choose depends on the power consumption you have on your telescope and on the battery lifetime you want to have for your astrophotography sessions. If you have a compact telescope with power consumption less than 4A, we suggest you the RIVER since, being very compact and lightweight, it helps to improve portability of your entire astrophotography setup. If you have a higher power consumption or if you simply need for a longer battery lifetime (for example if you want to run your telescope for 2 nights and you haven't the possibility to recharge in the middle), you can use the RIVER PRO that is a little bit heavier but that is able to run even complex setups. In any case, RIVER power stations are the batteries we suggest for your EAGLE-powered telescope and we use them for our astrophotography sessions we have even under the darkest skies of the italian Dolomites!