SESTO SENSO 2 is designed to be connected to focusers that comes with 25mm diameter shaft (that you can see by removing fine and coarse knobs of your focuser) because most of the focusers come with 25mm diameter shaft. If your focuser have another diameter, you can add the 26mm (SESTOSENSO-AD26II), 33mm (SESTOSENSO-AD33II) or 37mm  (SESTOSENSO-AD37II) adapters. Any other diameter won't work. Please note that these adapters are compatible only with SESTO SENSO 2 and not with SESTO SENSO first generation. In order to install the adapter, first of all please connect the long bushing (the one that comes within the adapter box) to your focuser's shaft and lock it by using the 2 grub screws. Please note, it's normal that the other side of the bushing has no threaded holes.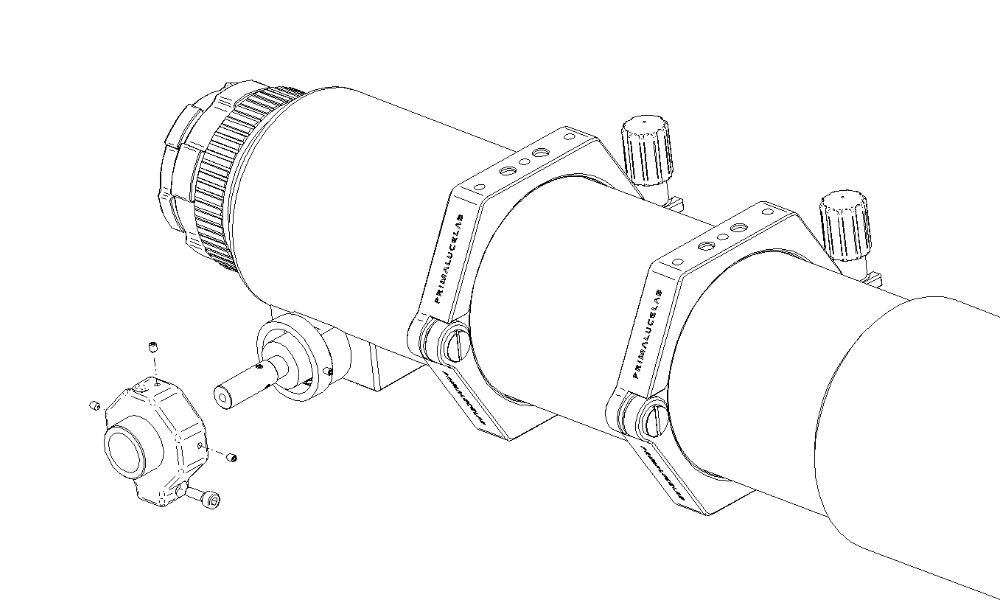 Then take the red adapter and connect to your focuser, by fixing it with the provided screws.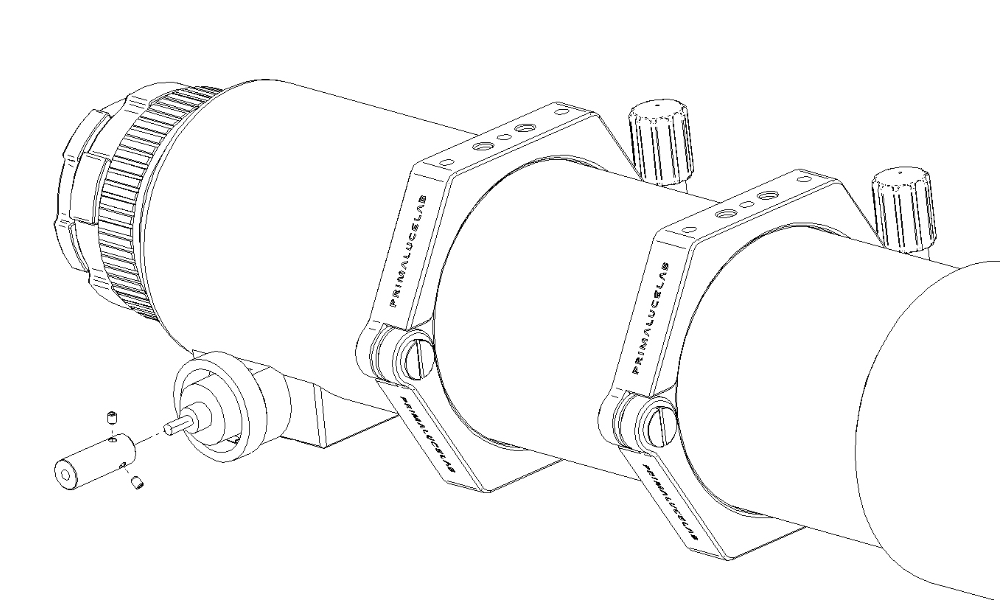 Then you will be able to connect the SESTO SENSO 2 main body. First of all you will have to fix the grub screws that connects the internal flexible shaft of SESTO SENSO 2 to the long black shaft. Then you will fix the screws that fix SESTO SENSO 2 25mm collar to the adapter.