How to choose the best focusing systems for telescopes? Our SESTO SENSO robotic focusing motor and ESATTO robotic microfocuser offer the same basic features but different designs in order to offer you the best focusing solution, both for astrophotography and visual use. In this article we analyze the main differences between the 2 devices and we suggest what model is the best based on the telescope you have and the application you want to use. This way you will learn why our SESTO SENSO robotic focusing motor and ESATTO robotic microfocuser are the best focusing systems for telescopes and how you can use them in order to improve your telescope.
Both our SESTO SENSO and ESATTO share the same features:
very high precision (0,7 microns per step for the SESTO SENSO and 0,04 microns per step for the ESATTO)
USB-C port to connect and control from an EAGLE or an external computer
ARCO rotator port
Temperature probe port
Dimmable LEDs
WiFi connectivity to control them with the included Virtual HandPad from your smartphone or tablet
But they have a very different design. In fact SESTO SENSO is a robotic focusing motor and it is designed to connect to your focuser. Instead ESATTO is a complete robotic microfocuser and it is designed to replace the stock focuser of your telescope or to be added to telescopes that haven't an external focuser like Schmidt-Cassegrains or Aplanatic Schmidt-Cassegrains.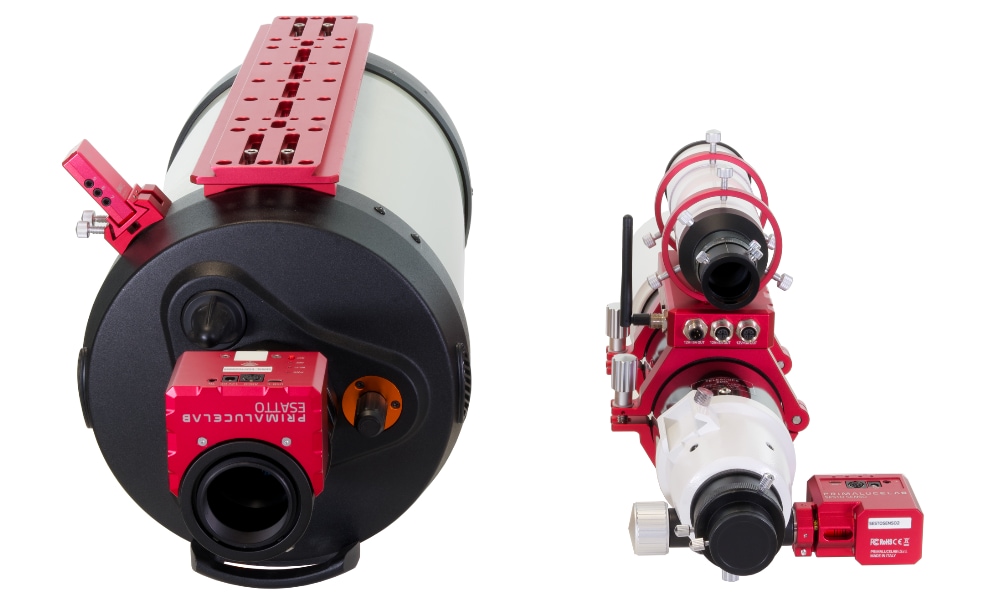 For this reason SESTO SENSO is the best focusing system if you have a telescope that comes standard with good focuser. If you have a focuser that, for example, has not the weight load capacity that you would like to have (based on the accessories you use), SESTO SENSO won't improve the weight load capacity limit and, in this case, it would be better to change the focuser. But, instead of having to spend a lot of money on a better focuser and then add the motor, it's better to use the ESATTO microfocuser that includes all the SESTO SENSO technologies in a complete focuser that offers also a very high load capacity (5kg for the ESATTO 2″ and 8kg for the ESATTO 3″).
Instead, if you want to have a long draw tube travel, the ESATTO may not fit your system since it is a microfocuser with a very high precision (even better of the SESTO SENSO) but a short travel (15mm for the ESATTO 2″ and 25mm for the ESATTO 3″). This means that, for some telescope like refractors, if you want to use the telescope both in visual and astrophotography, SESTO SENSO could be a better choice, if your telescopes comes with a very good focuser.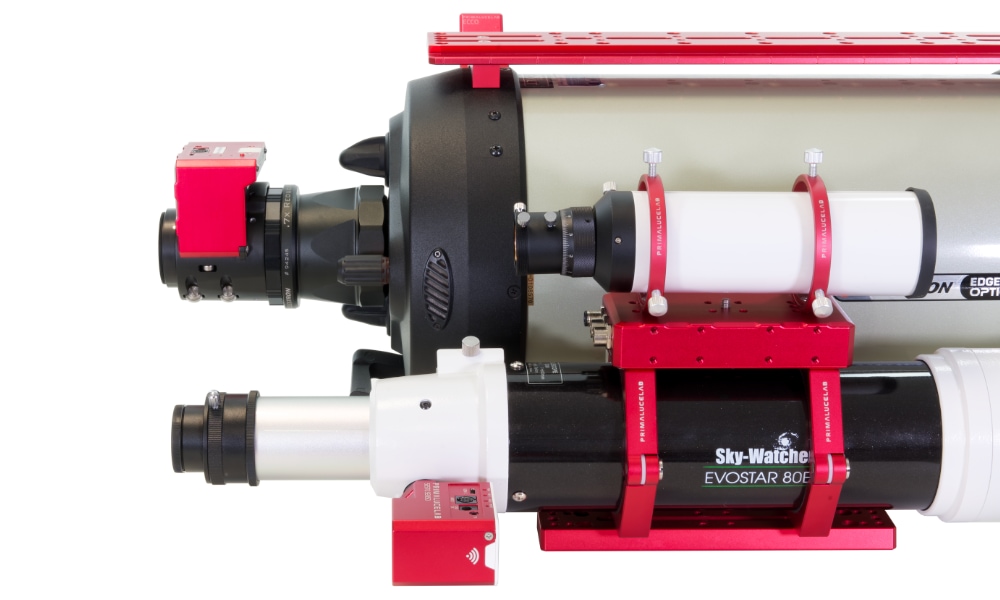 Instead, if you have a refractor and you want to use for astrophotography, the ESATTO is the best solution since it allows you to use also very heavy accessories and cameras and will offer to you a better solution compared to having to buy a new focuser and to add the focusing motor. In this case, you may need to check the focus position of the camera sensor and use the proper extension tubes in order to reach the focus properly. For example, if you want to use the ESATTO 3″ microfocuser, you may use the 65mm extension tube PL3600284 to be connected before the ESATTO and/or the M81 25mm extension tube PL3600285 than can be directly threaded to the ESATTO draw tube.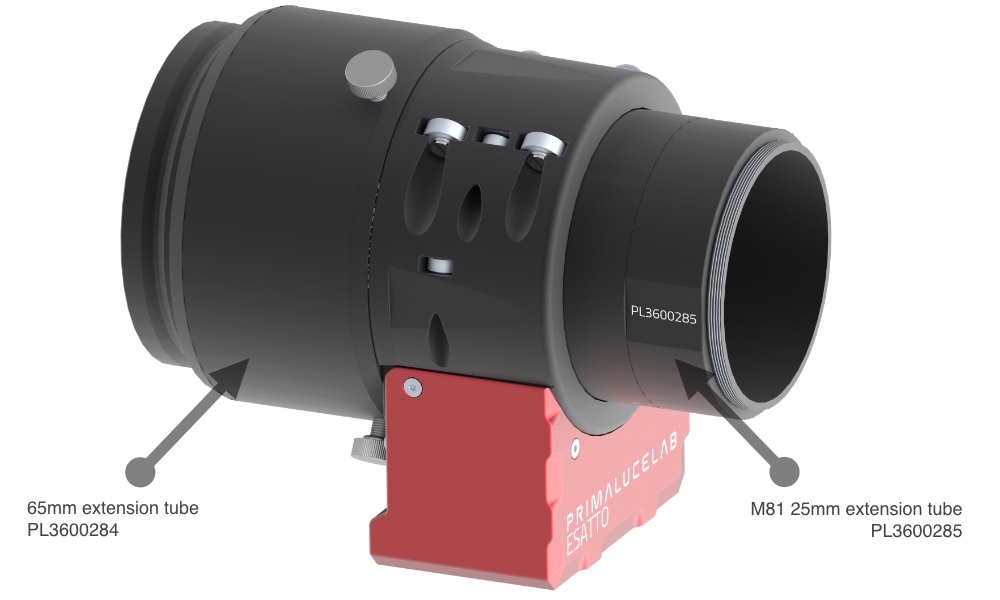 If you have a Schmidt-Cassegrain or Aplanatic Schmidt-Cassegrain, the ESATTO is a better solution than the SESTO SENSO: in fact, thanks to the PL3600209 or the PL3600212 adapters, you can connect the ESATTO 2″ to any SC type telescope and use it both for visual use and astrophotography. These are the best focusing systems for telescopes since the ESATTO allows to avoid focusing shift (normal in this type of telescopes), it allows you to lock the primary mirror (if telescopes comes with this locking system) and you can use also with eyepieces (by using the original internal focuser to roughly find the focus position and then to precisely adjust the focus with ESATTO). This is the best focusing solution for SC type telescopes, instead of having to buy an external Crayford type focuser and adding a motor or instead of replacing the stock focuser coarse knob with a model with a fine focus one and then add a motor.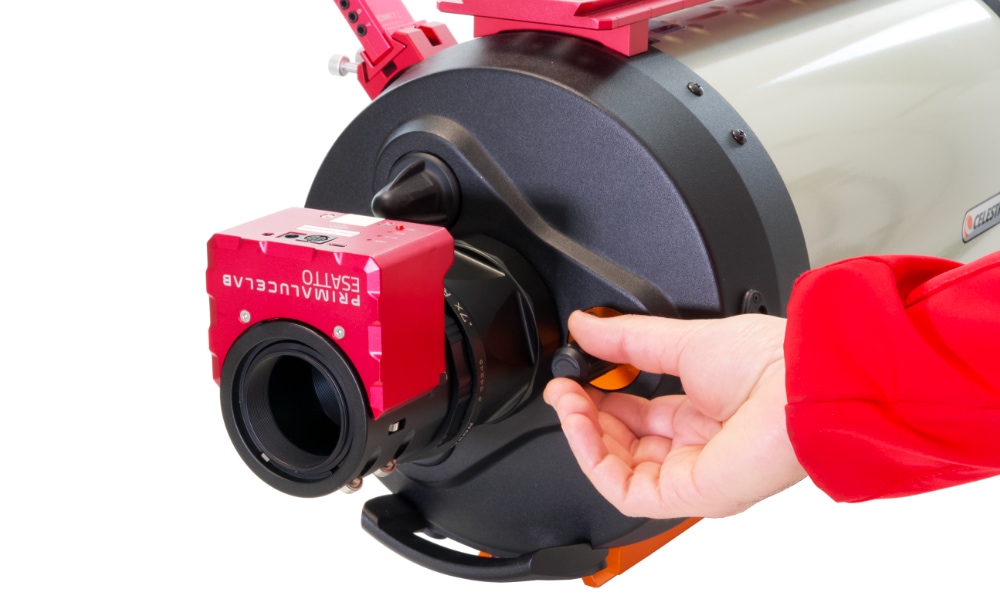 ESATTO microfocuser has the same advantages also if you have a Ritchey-Chretien or a Dall-Kirkham telescope. By connecting the ESATTO on the back cell of these telescopes, you will have the most advanced focusing system for telescopes since these models are usually designed for astrophotography. Since these models have a large corrected field, we suggest the use of the ESATTO 3″ microfocuser that, not only offers a higher payload capacity of 8kg but also a larger free aperture of 71mm. For example, you can easily connect the ESATTO 3″ to many 10″, 12″ and 14″ RC type telescopes by using the PL3600236 adapter. These telescopes usually have a long backfocus distance but they also come with the requested extension tubes in their box so you may not need to add extenders to your ESATTO.