This guide shows how to properly set remote control of your EAGLE from a computer with Windows operative system. This guide has been written by using a Windows 10 Home and Microsoft Remote Desktop client 10.1.1215.0 and it has been tested also with a computer running Windows 10 Pro. From the Microsoft Store of your computer, please search and install the "Microsoft Remote Desktop" app. If you do not know how to install the app from the Microsoft Store, please read the manual of your computer. Thanks to the remote control app, you have EAGLE with all your software on your device screen. Start the "Microsoft Remote Desktop" app. Click the + button (top-right), then select "Desktop".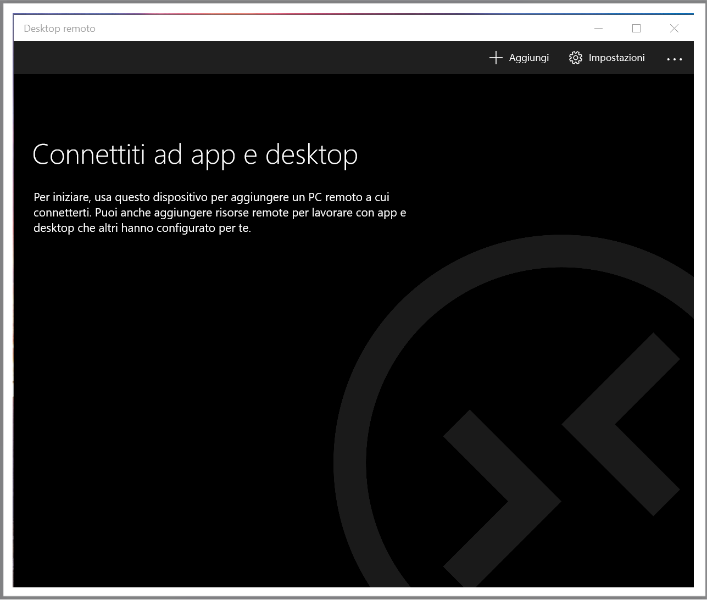 In the window that opens, in "PC name" enter 192.168.137.1. Then select the "User Account" field and choose "Add user account". A window will open where you can enter your username and password to log on to Windows.
The values are:
– Username: PrimaLuceLab;
Password: (that shown in the flyer in the EAGLE box)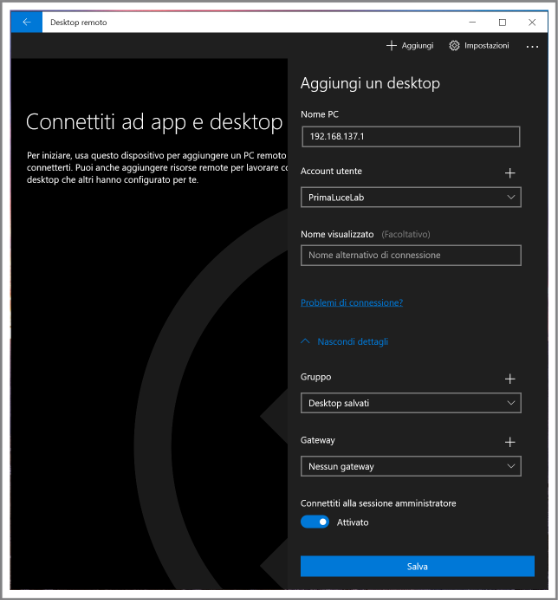 Then press the button "Save" to save the access data. WARNING: when entering your data check that your device does not automatically insert a space after the word "username" and "password". Then select the option "Connect to admin Mode" and press the "Save" button to confirm and save the access data.  Returning to the main page you will find a new connection.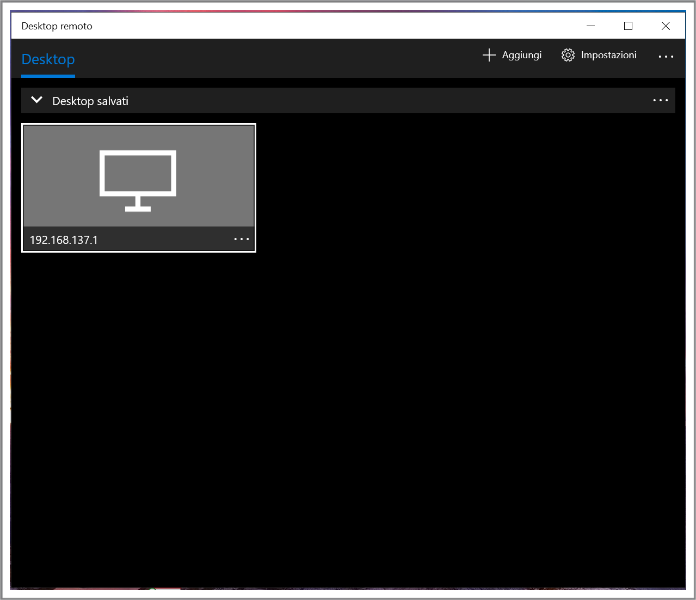 Make a double click on the connection and  and you'll see on your device's desktop EAGLE. Now you are ready to use the software you prefer to control your telescope. NOTE: You can also use another Remote Desktop client, the Parallels Client (you can download from here https://www.parallels.com/products/ras/capabilities/rdp-client/). This client has to be set as the Microsoft one, the only difference is that this will ask also the Port number, please set it to 3389.