PrimaLuceLab's interviews: advantages of using EAGLE in astrophotography
EAGLE is the control and power unit for telescopes and astrophotography that changed the game in the way astrophotographers record pictures of the Universe. By including a full Windows 10 Enterprise computer with 8 USB ports, 7 power out ports also for dew heaters and remote control capabilities (both with WiFi and Ethernet) in a special case designed to be used as a structural element of your telescope, the EAGLE improved astro imaging session of Gauthier. Interviewed by Filippo in this video, Gauthier talks about his experience in astrophotography and shows how the EAGLE allows him to be more productive, controlling all his devices also in remote sessions during intercontinental flights!
Gauthier telescope is a Stellarvue SVQ-100, a 100mm f/5.8 apochromatic refractor with SESTO SENSO robotic focusing motor, on Avalon-Instruments M-Uno mount with T-POD 110 tripod. He uses a QSI cooled camera with an off axis guider. Everything is controlled and powered thanks to the EAGLE where he installed Sequence Generator Pro software with PHD Guiding. As you can see in the picture below (his telescope), thanks to the special case the EAGLE is installed below the telescope that it supports without any flexures.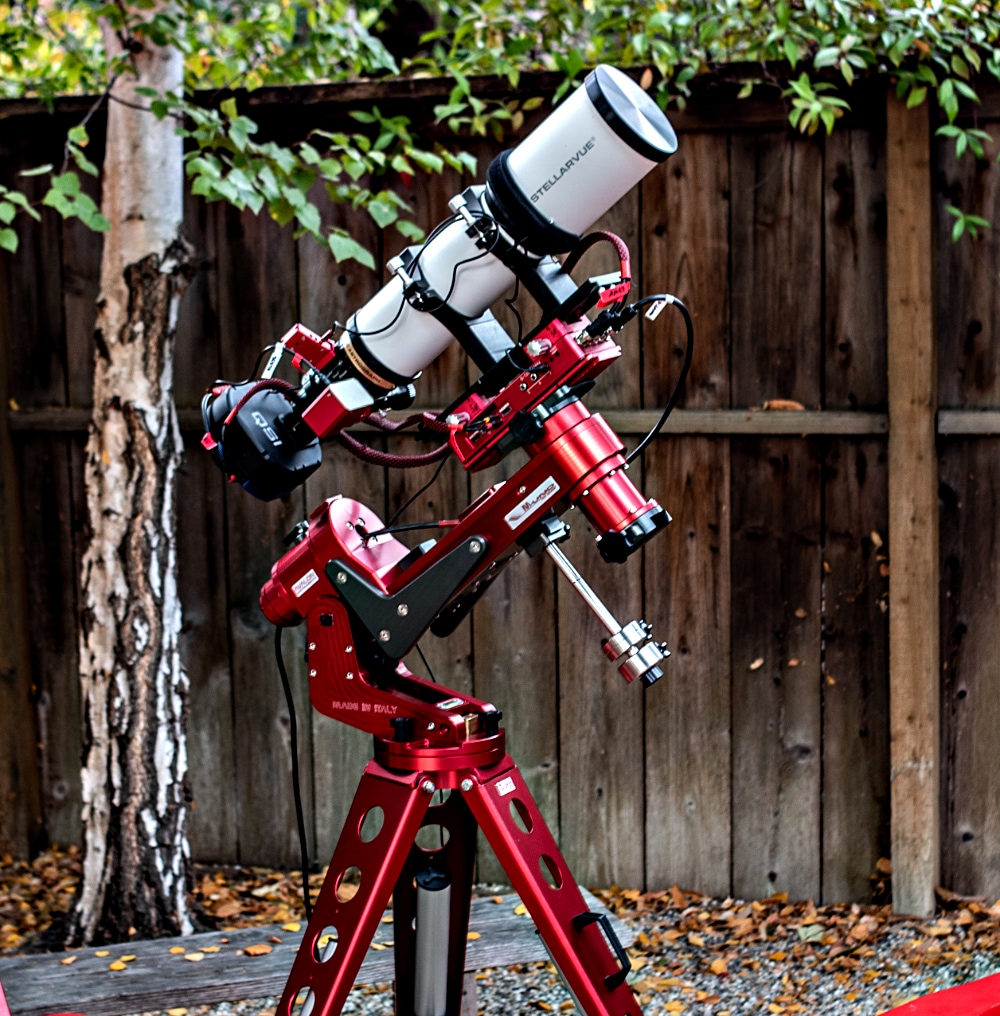 You can find many images by Gauthier, together with all the technical details, in Astrobin: click here to see the pictures.