Starlight Xpress Lodestar PRO monochrome camera
Starlight Xpress Lodestar PRO monochrome is extremely sensitive and low noise camera thanks to Sony Exview CCD sensor ICX829AL with resolution 752 x 580 pixels and anti-blooming. The USB 2.0 connection to computer not only allows you to download the entire image in just 0.2 seconds but it is also used to power the camera (so you don't need to use an external power supply) and ST4 autoguider port allows direct connection to mounts. All these features let you find guide stars easily.
If you pay by bank transfer 452,40 €
The Lodestar PRO is an upgraded version of the very popular Lodestar & Lodestar X2 autoguider. The original Lodestar X2 uses the same ICX829 ExView2 CCD chip from Sony as the Lodestar PRO which offers excellent sensitivity and read noise. With lower readnoise and faster downloads, the effective sensitivity of the new Lodestar PRO makes it even easier to find faint guidestars making this still the best choice Autoguider on the market.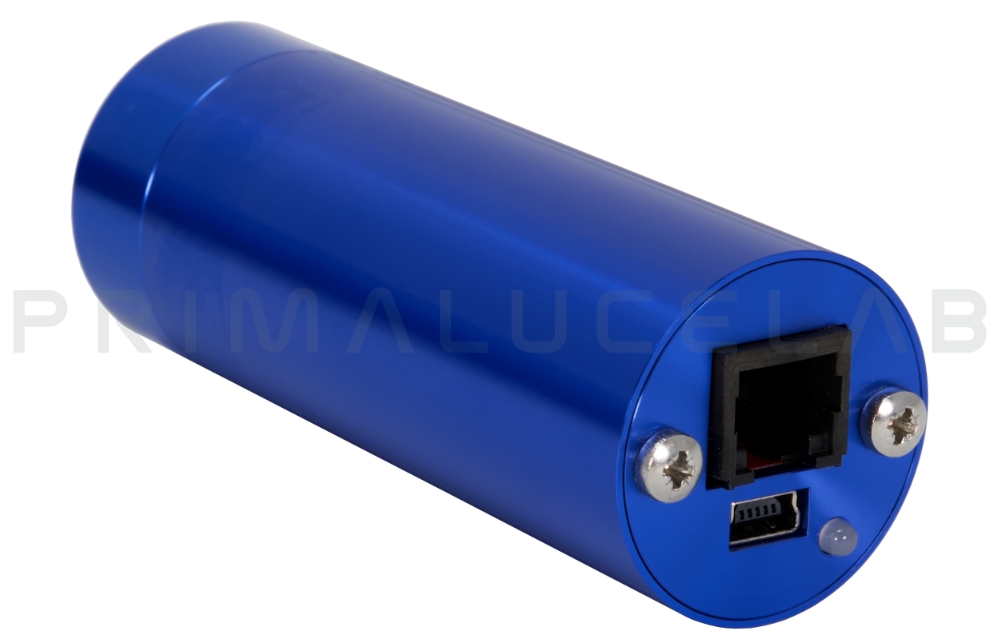 Main features:
31.8mm diameter body, in compact and solid aluminum construction, allows it to insert into any 31.8mm eyepiece holder, without additional adapters.
Large imaging area (6.45mm x 4.75mm) lets you find guide star easily thanks to a wide field of view.
With a very high 77% QE and large pixels, the Lodestar PRO is very sensible and, combined with the incredibly low noise, finding a guide star is easier.
Full size ST4 (RJ12) autoguider port.
Powered by the USB of your computer so you don't need extra power supply.

To the left, 10 second exposure of M31 with original Lodestar. To the right, 10 seconds with Lodestar PRO.
Starlight Xpress Lodestar PRO monochrome camera: scope of delivery
Lodestar PRO camera
USB cable
ST4 autoguide cable
US pen with driver and software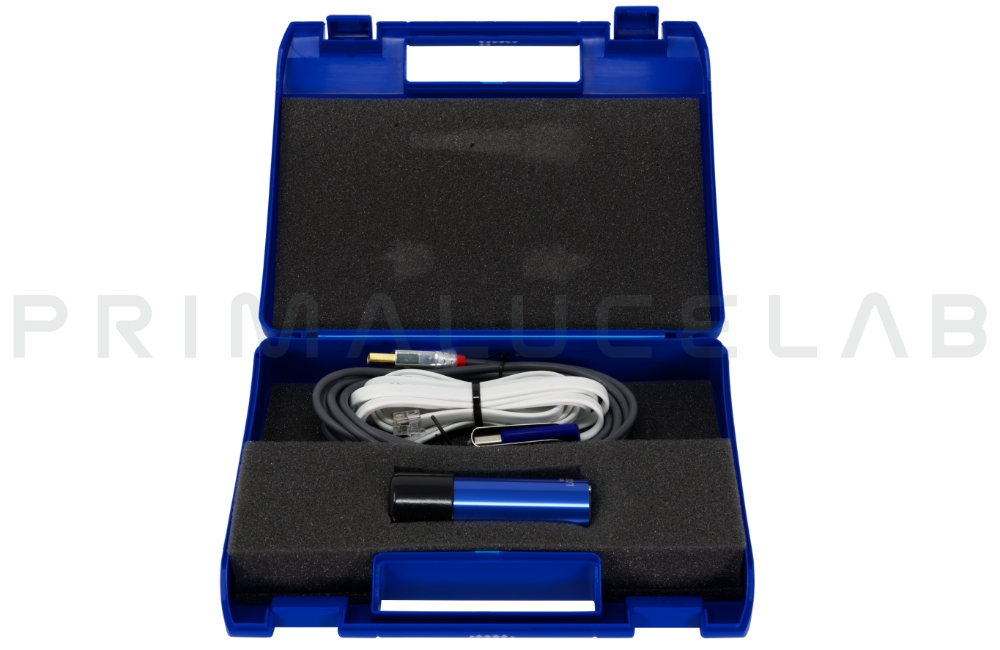 Power requirements

USB powered

Porta autoguida ST4

Yes