ATIK One 6.0 monochrome camera
Atik
The Atik One 6.0 camera offers the exceptional Sony ICX694 sensor that offers high sensitivity, low noise and large dimensions in a new body with a more advanced cooling system (up to -38°C below the ambient temperature) and integrated filter wheel. All to provide a powerful and easy to use system to achieve the best astropictures, with any kind of telescope!
The Atik One 6.0 embodies the principles of Atik bringing high performance, a simple platform to use, with internal filter wheel, all in a very compact and lightweight package.
Integrated and powerful. The Atik One series embodies Atik's principles bringing you a high performance, simple to use platform, with internal filter wheel, all in a very compact and light package. It features an improved cooler, capable of reaching a stable -38C below ambient, and a new CCD chamber design, filled with high purity Argon, for a dry, condensation free environment and optimal thermal insulation.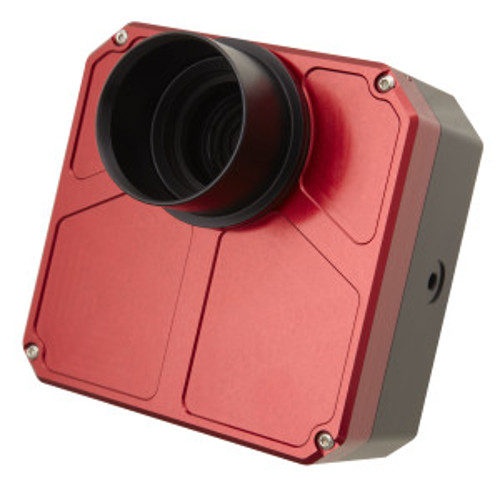 Convenience of use has been key during the design. The Atik One also features an internal USB hub and accessory power port, so that you can keep the cable clutter under control. Only 2 cables for your imaging gear! In addition to this, two 1/4" tripod mounting holes are available, to give you more options for mounting the camera, other accessories, or for managing the cables.
The 5 position integrated filter wheel features a mechanical roller for filter location ensuring the highest levels of reproducibility image after image. The filter wheel is natively controlled from our software or has an Ascom driver for 3rd party programs. To make filter changing less of a chore the camera comes with a tool to allow filters to be loaded without opening the camera.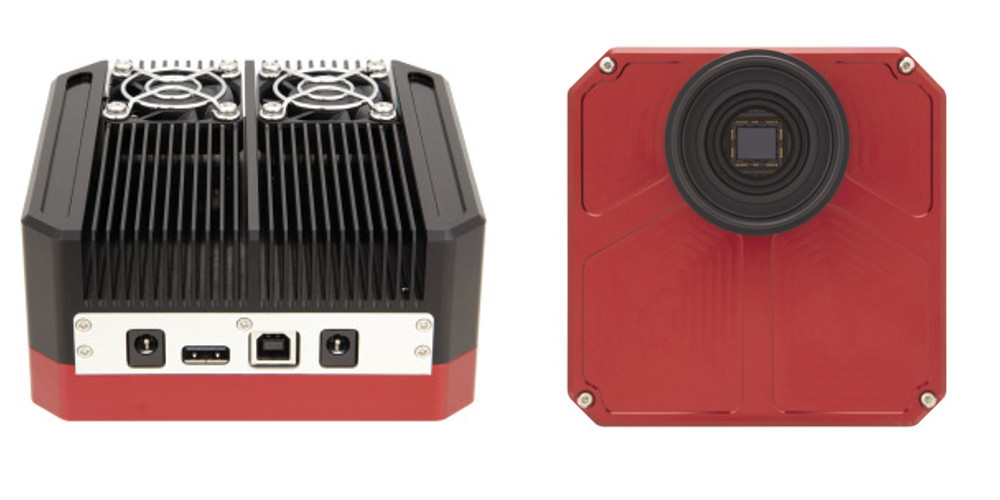 The Atik One ships with the acclaimed Artemis Capture software, capable of providing camera control, autoguiding and sequencing. And as an Atik camera owner, all future upgrades to the software will be totally free!
The Atik One series is the culmination of our efforts to bring you the finest scientific grade CCD camera available in it's class.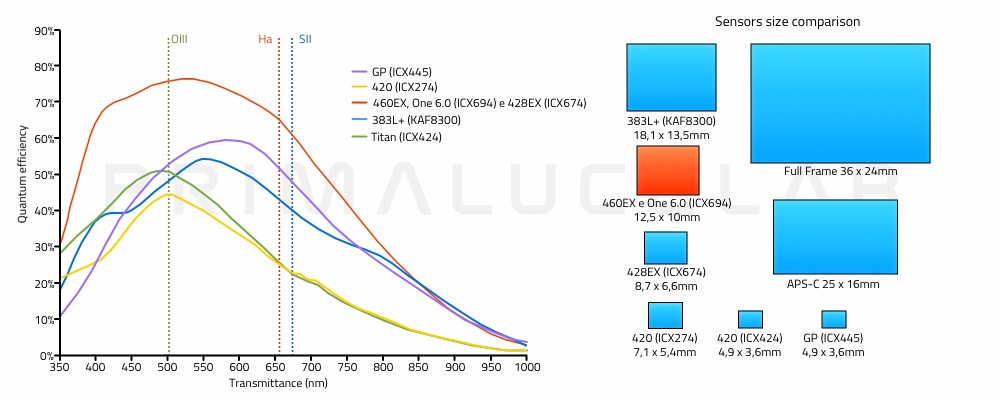 Included in the box:
camera body with 2'' adapter
3-metre USB cable
1.8-metre battery power connector
CD-ROM with drivers, software and user's manual (PDF)
Quickstart guide (paper).
Capture software is included for camera control and data acquisition, and plug-ins are included to allow use with Astroart and Maxim DL. A universal (110-230V) power adapter is optional.
System requirements: Pentium IV PC with 512MB RAM, Windows XP/Vista/Win7/Win8/Win8 (not RT), CD-ROM drive and USB 2.0 port.
Power requirements

External 12V 2A

Porta autoguida ST4

No